Thinking of Booking A Holiday?
The school could receive large donations for free if you book your holiday online.
All you have to do is:
Join - go to www.easyfundraising.org.uk
Book - choose the retailer you want from the hundred on board - 'easyfundraising' will take you to their website and then you can simply book your holiday as you normally would.
Raise - That Travel Retailer will then make a free donation to us - it doesn't cost you a penny extra!
There are £100s in free donations waiting to be collected so please help our fundraising take flight - it really will make #AWorldofDifference.
Plus they will enter us into a prize draw to win of 7 x £100 donations when our first supporter books their holiday, flights or accommodation. Find our more here: http://new.easyfundraising.org.uk/around-the-world
Thank you
Over 300 top travel retailers to choose from including:
Expedia.co.uk Thomas Cook
Thompson James Villa Holidays
Hotels.com Cottages.com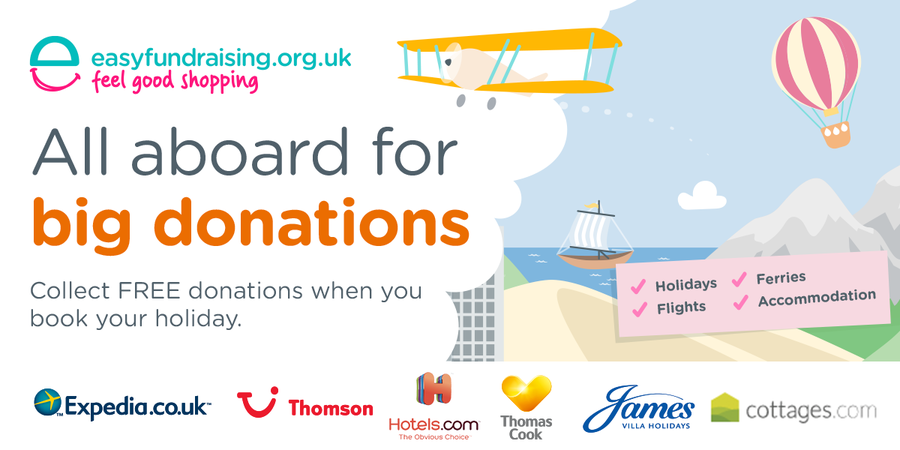 To access all the latest offers, follow the dated links below:
8th June 2016: increased donations from Waitrose, Argos, Milletsports, John Lewis, Groupon, JustEat among others.
2nd June 2016: half price off home and holiday at Debenhams, £25 donation from EDF Energy, 20% off bedding at Dunelm and more.